Joseph Miguel
Hayward, CA
Joseph Miguel has worked inside a hospital for almost 20 years. During off-hours, he is a published novelist, painter and photo artist.
His Portuguese heritage hails from the island of Madeira, from where his grandfather immigrated to California as an amateur boxer.
Joseph has showcased many works throughout the United States. His artistic inspirations flow within the vast complexities of the human psyche, along with the natural world around us.
Website: JosephMiguelArt.net
E-Mail:
J.Mig1982@gmail.com
IG: JosephMiguelArt
Trinity - 2018
30" x 24" Mixed Media on Canvas
'Mystique' -2018
30" x 24"Mixed Media on Canvas
Perfect Storm - 2018
30" x 24"Mixed Media on Canvas







Explaining my creativity to someone else is more or less irrelevant. The mystery of it all seems to cut much deeper. I allow the viewer to make up their own mind as to what they see and feel.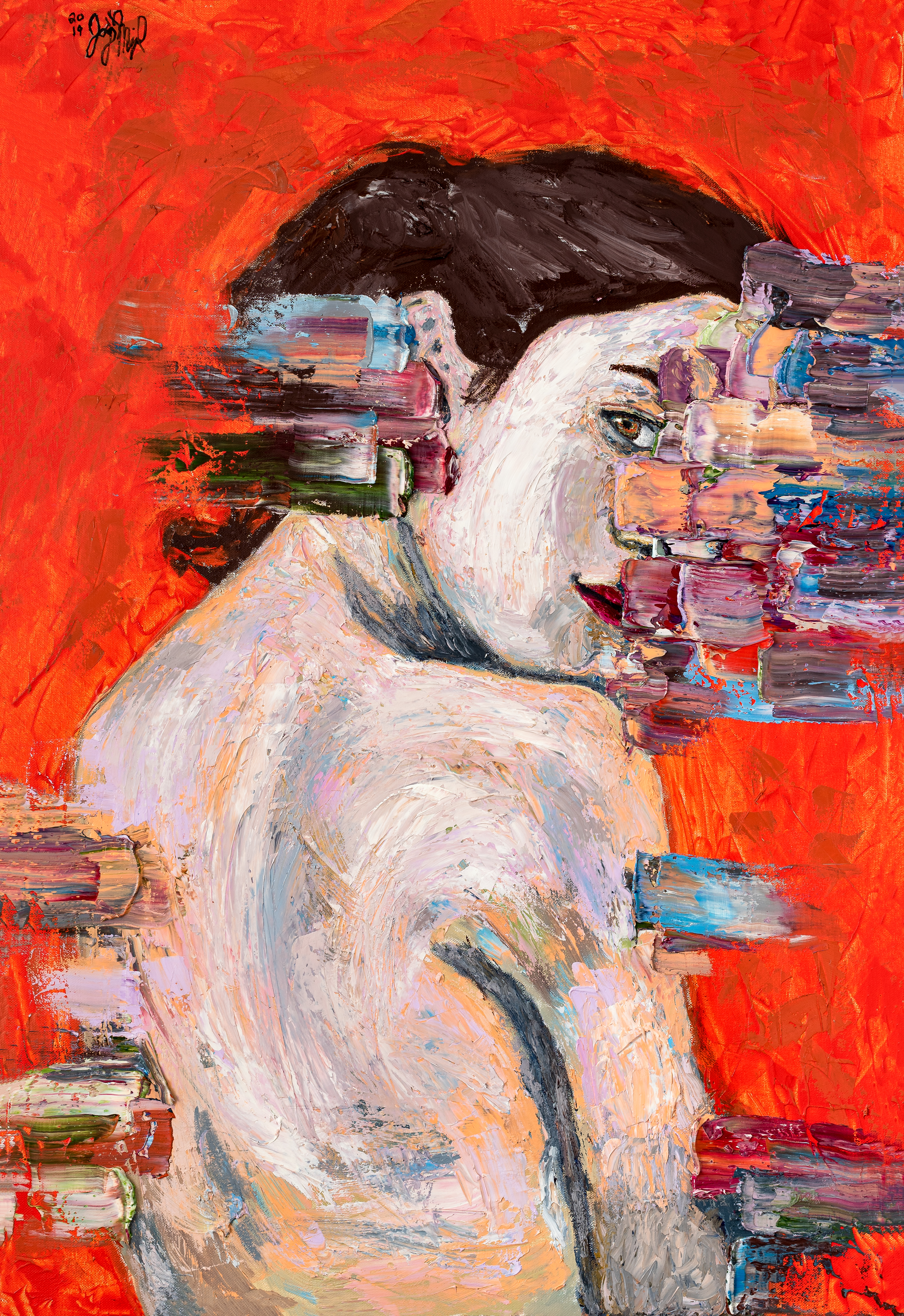 Naked Pixels - 2019
36" x 24" Mixed Media on Canvas
Bordello - 2019
36" x 24" Mixed Media on Canvas
Amaris - 2018
28" x 22" Mixed Media on Canvas
Swirl - 2018
30" x 24" Mixed Media on Canvas
Monkey Suit - 2019
30" x 24" Oil on Canvas
Vermilion - 2020
36" x 24" Mixed Media on Canvas
Scarlett - 2020
36" x 24"Oil on Canvas