Michael De Brito
New Jersey / New York
Michael De Brito–New Jersey, 1980 Studied painting at Parsons School of Design and New York Academy of Art. De Brito has had multiple solo and group exhibitions with the Eleanor Ettinger Gallery in New York, Galeria Graça Brandão in Lisbon, Portugal, and the Collins Galleries in Cape Cod. His work has been exhibited at the National Portrait Gallery in London, Abbaye Saint André in France, Museu Afro in Brazil, and University of Maine Museum of Art in Bangor. In 2011 De Brito was commissioned to paint Justice Rui Manuel Gens de Moura Ramos, Presidente do Tribunal Constitucional from 2007-2012. The painting now hangs in the Tribunal Constitucional Lisbon, Portugal. De Brito is a recipient of the Pollack-Krasner Grantand received the Frank C.Wright Memorial award. His work is in the collections of the Nevada Museum of Art and the Tribunal Constitucional in Lisbon. He is represented by Collins gallery in Cape Cod and Galeria Graça Brandão in Lisbon.
www.michaeldebrito.com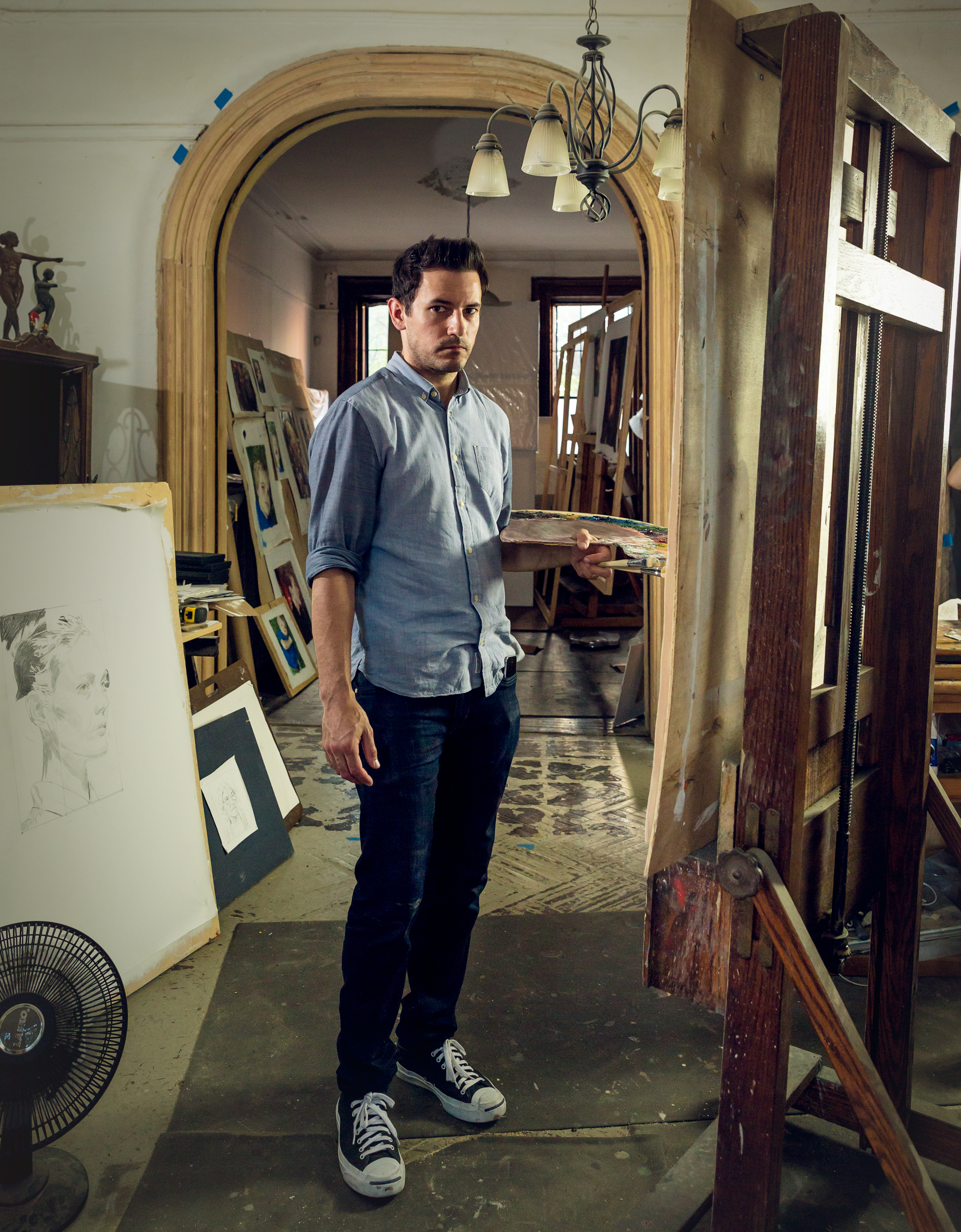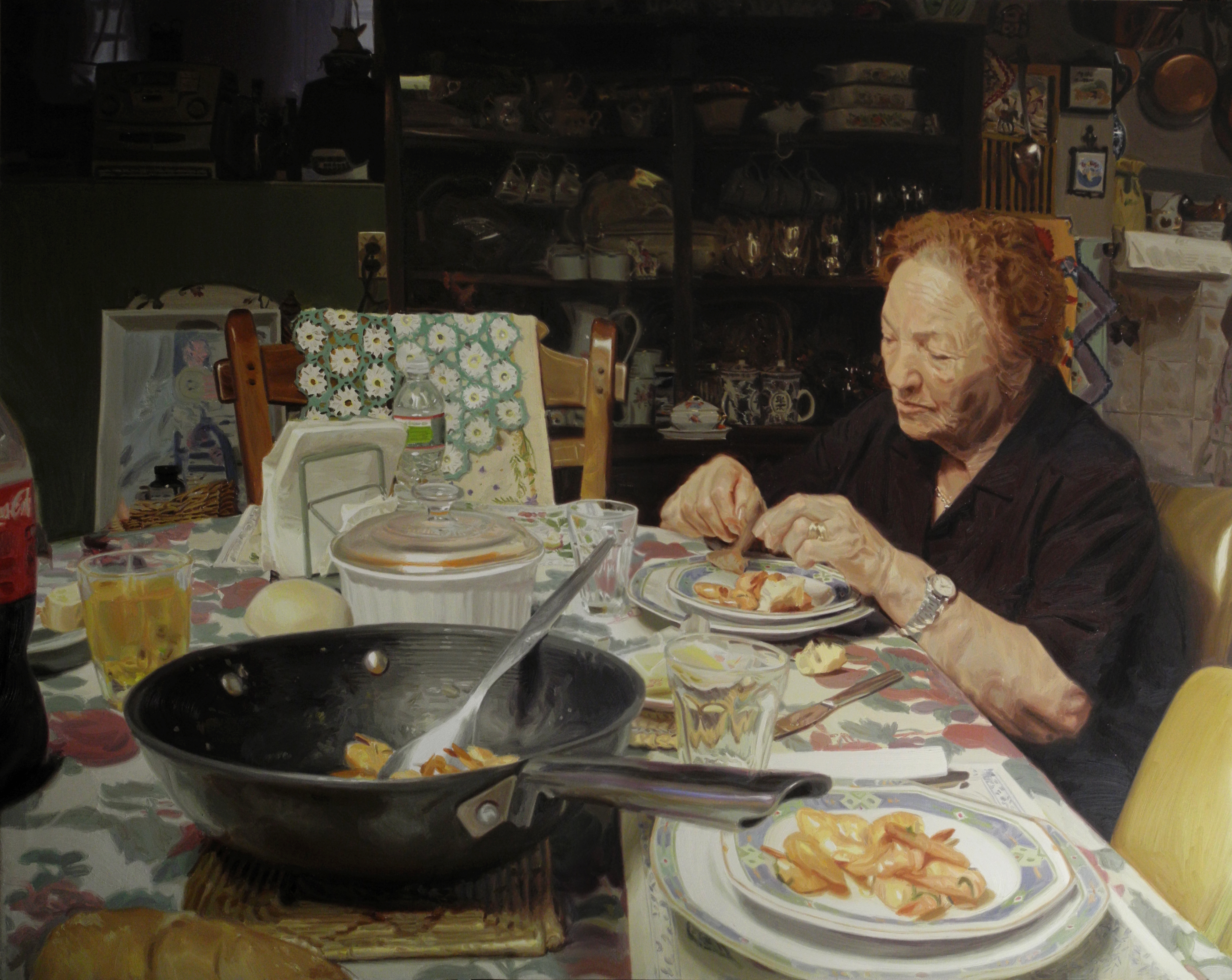 At the Table
, 2012 - Oil on canvas (72 x 96 " In.)





My collection of work is a personal and ongoing story of recurring subjects in familiar spaces over time. Each painting captures the evolving chapters of an immigrant family's life - a virtual time-lapse. The scenes generally depict informal gatherings of family and friends, sometimes in lifelike proportions. Often, the subjects confront the viewer with a gaze, giving the sense of active participation in these private settings. The interiors within these paintings take on a role as well.


Almoço
, 2015 - Oil on canvas (5 x 7" In.)
The table and the accumulation of objects over time create a dialogue with the ever changing guests. While the settings for these gatherings have included backyards and even beaches, the subjects are consistent and reappear throughout my body of work.
Woman with Chouriças III,
2012- Oil on Cnavas (84 x 61" In.)
Cha E Pastel,
2019 - Oil on Canvas (60 x 48"In.)
Avó Na Mesa
, 2017 - Oil on Canvas (12 x 18" In)
Acabar a Sobremesa
, 2019 - Oil on Canvas (19 x 12" In.)
As Vizinhas
, 2020 - Oil on Canvas (72 x 96" In.)
Dia de Festa
, 2020 - Oil on Canvas (4.5 x 5.5" In.)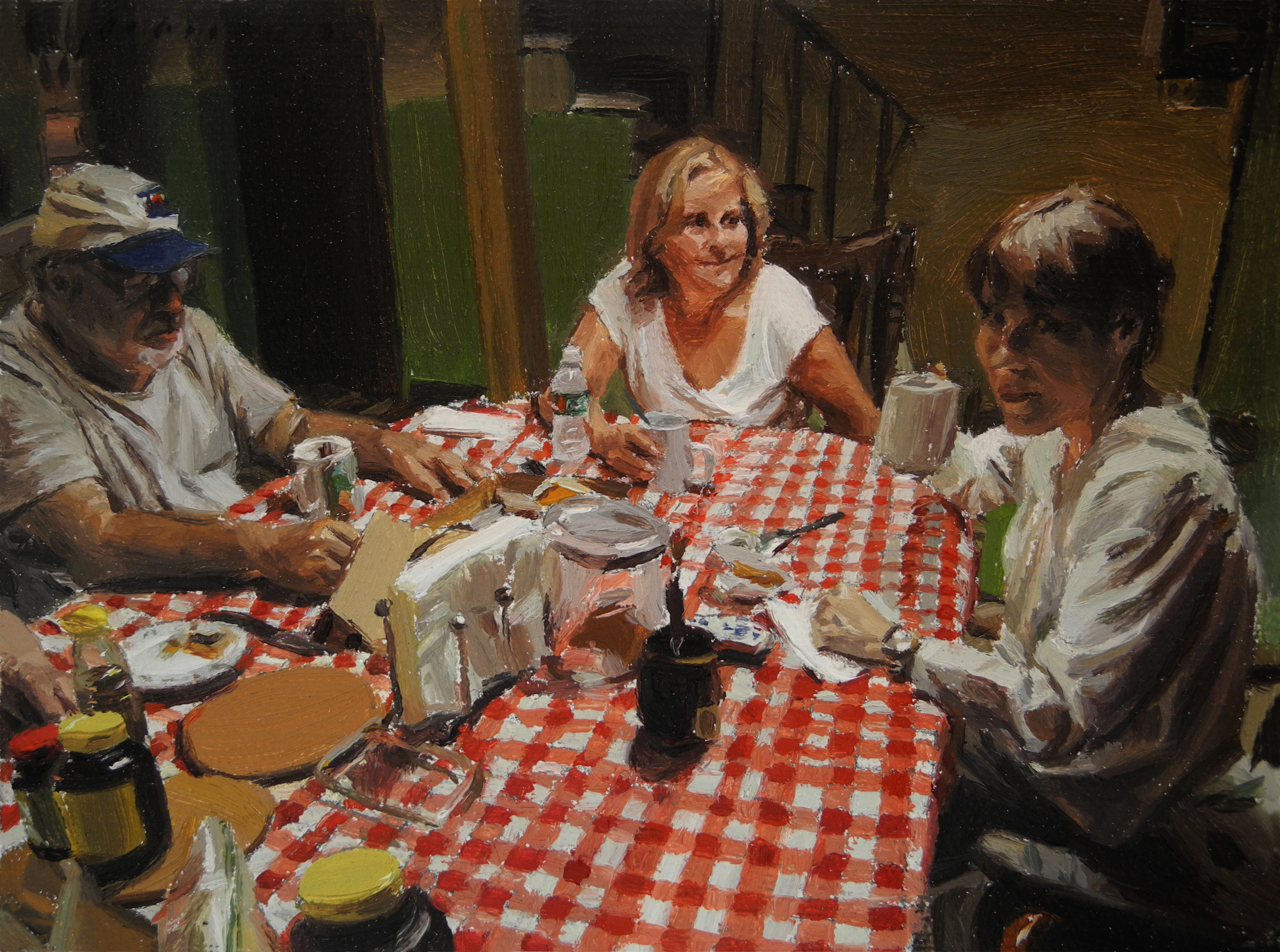 Sobremesa
, 2017 - Oil on Canvas (3.5 x 4.5" In.)
Família de Silvina,
2017 - Oil on Canvas (11.5 x 15" In.)