Xana Ramos

Manhattan Beach, CA

Xana was born and raised in Lisbon, Portugal. Her love and interest in Art started as a child, one that was very shy and sensitive but always curious and appreciative of beauty. In High School, she followed the calling for Art by taking a Technologic Arts and Crafts Professional Course; academically and professionally, she pursued her other passion of Child Development and Education.

In 2015 she founded her Own Business Casinha Xanartes in Setubal, Portugal, which combined both passions. Presented a Concept Space developing Arts and Education through Play.

At the end of 2017, to gain experience and expand in Business and Arts, she moved to the USA, where she has been living and evolving in her artistic path and personal and spiritual development. Major in Jewelry Design and Fabrication and (in progress) Major in Fine Arts/Studio.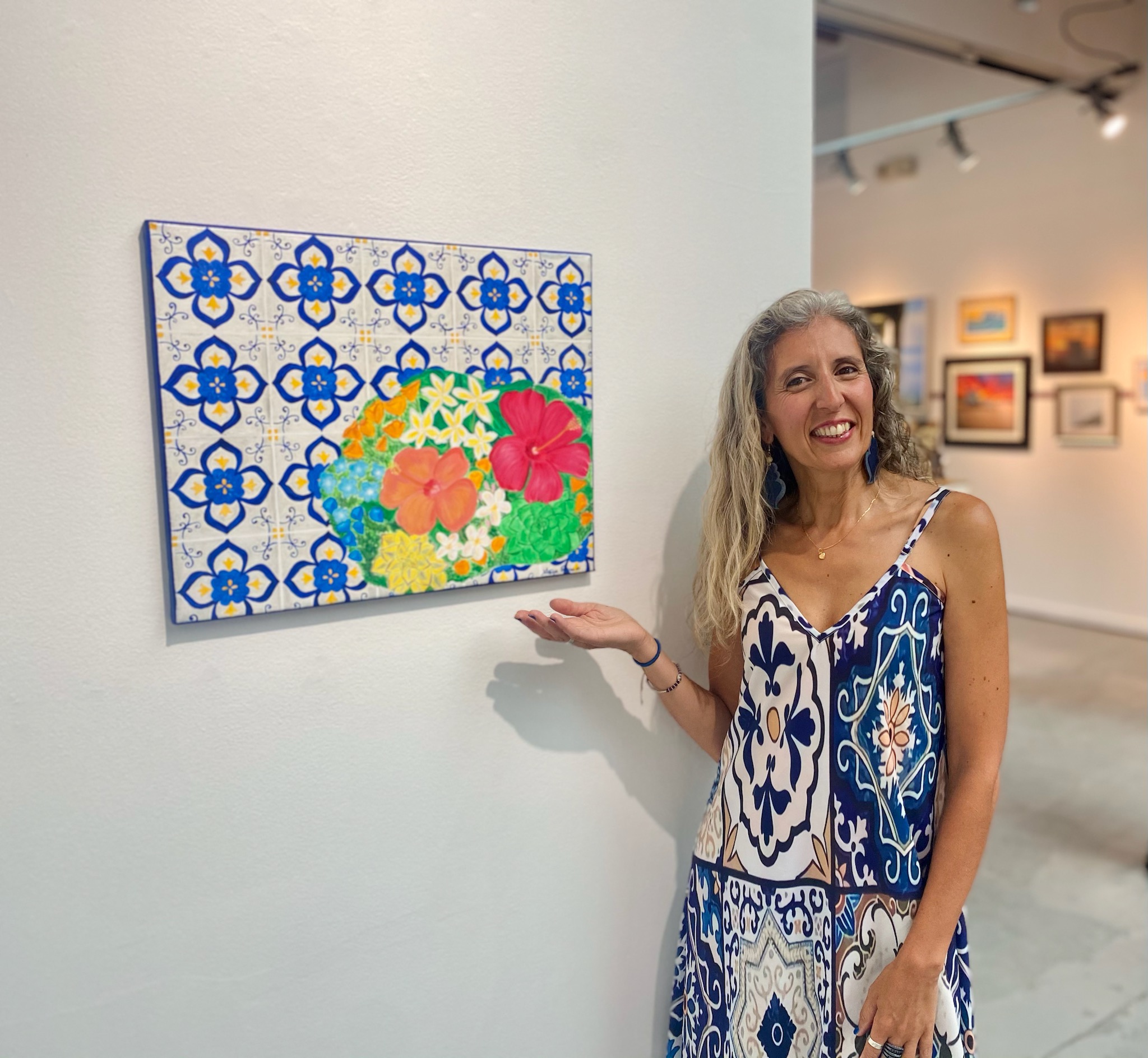 Nectar of Sweetness
Acrylic on Canvas - 18"x 24"
Soulful Metamorphosis
Acrylic on Canvas,18"x 24"

Freedom
Acrylic on Foam Board Glued to Wood Panel, 20" x 30"
Since the Covid Pandemic started, I found myself, like all of us, with extra time at home, so I used it to fulfill my need for creation and expressing myself, including exploring acrylic painting, a new art field for me. I painted from photo references from Nature, which is a constant inspiration to me, and that's how the collection Zest for Life was born! Including the paintings "Nectar of Sweetness" and "Soulful Metamorphosis".

Embrace the Divine Feminine
Acrylic on Canvas -24" x 18"
As patented in these paintings, my Art breaths through 3 focal points: bold and vibrant color, movement, and intentional detailed orientation.
As Humans, we are a collection of experiences, from the country, culture, and way we grew up to the everyday people and environments we surround ourselves with, so after my vacations in Portugal and returning to California, I felt I had to marry the inspirations of these two distinct yet beautiful and vibrant places with iconic characteristics. And that's present in " Portugalifornia".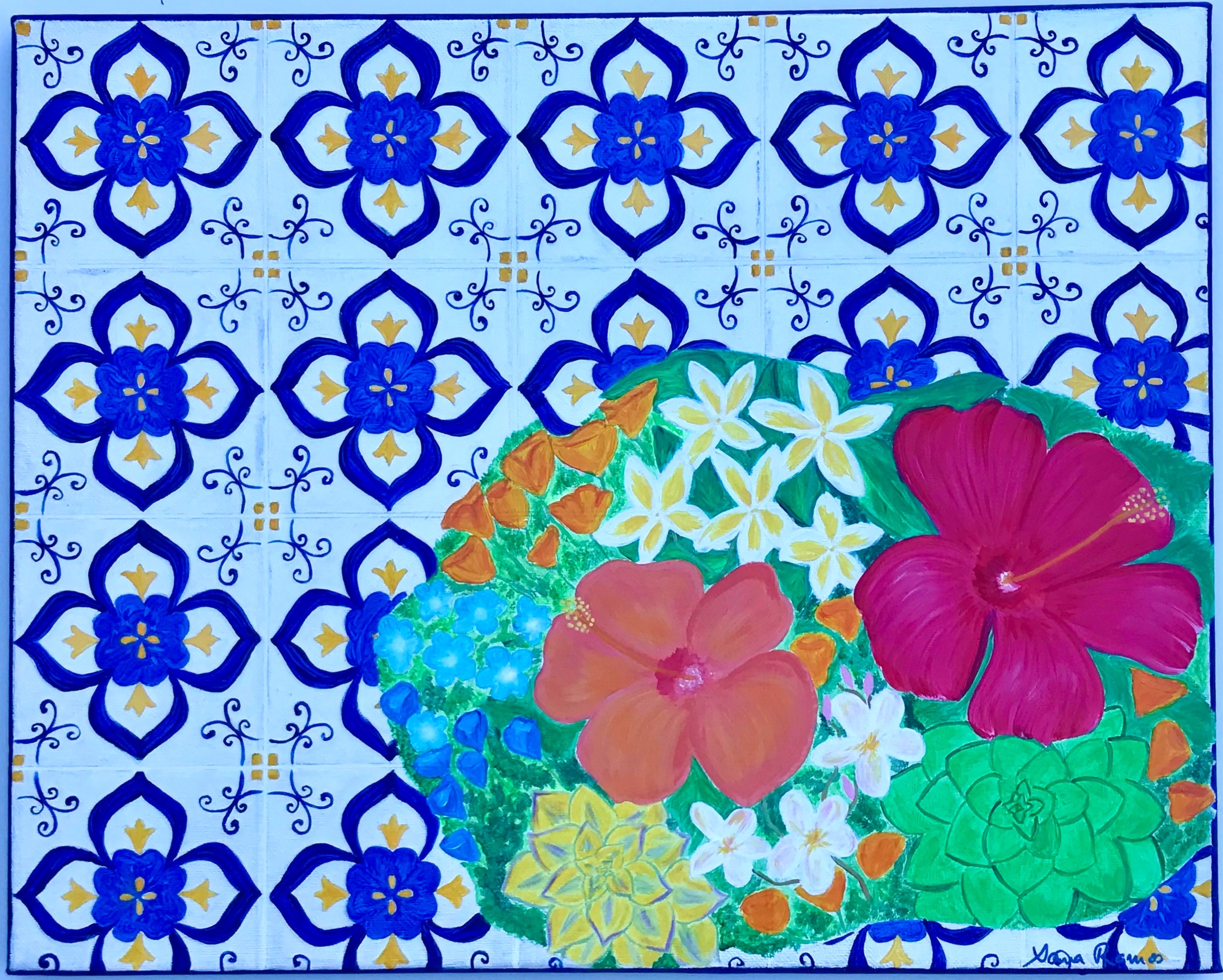 Portugalifornia
Acrylic on Canvas16" x 20"
While for my jewelry, here are a few examples of some of the different techniques and materials I use in my creations. Design inspirations vary from Nature, Fantasy, Spirituality, and Portuguese Traditional Heritage.
The Core
Hand sculpted pendant, cast in Bronze

Celtic Heart
Pendant in Brass, Copper, Cement, Acrylic paint and Resin

Red Rose - Solo hand sculpted ring, cast in Silver
Woodland - 4 Hand sculpted stacked rings, cast in Silver
Viana's Heart and Portuguese guitar earrings- Handmade with Portuguese Cork